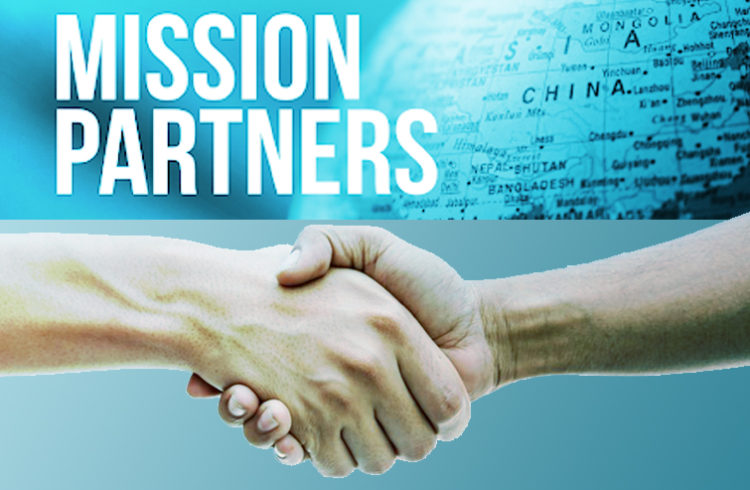 "I tell everyone everywhere the truth of your righteousness. And you know I haven't held back in telling the message to all. I don't keep it a secret or hide the truth. I preach of your faithfulness and kindness, proclaiming your extravagant love to the largest crowd I can find!" (Psalm 40:9-10)
This beautiful Scripture is such a great reminder of the mission of Faith Broadcasting Network! Using the tools at our disposal, given graciously by God, we proclaim the gospel via satellite and digital broadcasts. This means that wherever our signal goes, so does the good news proclaimed by Jesus. This is His method and our privilege!
Alongside all our efforts God has placed like-minded people to encourage and assist us in this mission – and we call all these our partners. Partners in the Gospel. Partners in the mission. Now, the word partners really is synonymous with family. Here we are, all brothers and sisters in the family of God, living under the shadow of His provision and protection and carrying His nature by doing everything He has ever taught us. We are raised in the house of God, living by His loving rules, and having the freedom to invite as many other people into the environment that He has created for us. May the buzz of activity in our house never dim and may we daily continue to introduce new friends to our Father.
Psalm 41:1, "God always blesses those who are kind to the poor and helpless. They're the first ones God helps when they find themselves in any trouble." While this verse probably speaks about people who are poor in possessions and helpless in that regard, it equally implies those poor and helpless for the lack of a relationship with God. Remember the words of Jesus about those who truly love Him? "… When you saw me hungry, you fed me. When you found me thirsty, you gave me something to drink. When I had no place to stay, you invited me in, and when I was poorly clothed, you covered me. When I was sick, you tenderly cared for me, and when I was in prison you visited me.'" (Matthew 25:35-36). In response these Jesus-lovers said, "'Lord, when did we see you hungry or thirsty and give you food and something to drink? When did we see you with no place to stay and invite you in? When did we see you poorly clothed and cover you? When did we see you sick and tenderly care for you, or in prison and visit you?' And the King will answer them, 'Don't you know? When you cared for one of the least important of these my little ones, my true brothers and sisters, you demonstrated love for me.'" (Matthew 25:37-40). The poor have a lack of food, drink, a place to stay and clothes to wear. The helpless are sick and imprisoned. Again, this applies as much to natural circumstances as it does to matters of the spirit.
And right here lies the motivation for our mission – our love for Jesus!
Thank you for being loyal to the family of God! Thank you for being partners with us! Thank you for every prayer, encouragement, gift and acts of kindness! God will bless you indeed.
(all Scriptures are taken from The Passion Translation © 2017 by BroadStreet Publishing® Group, LLC.  thePassionTranslation.com)