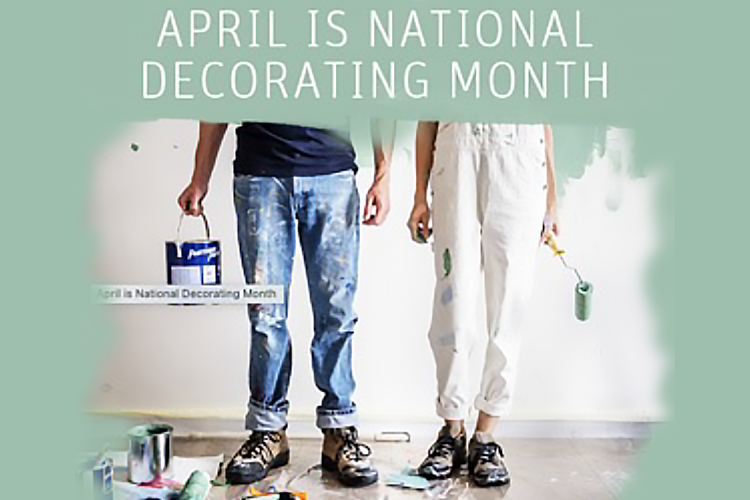 I recently received an unsolicited mail in my inbox, declaring that the month of April is National Decorating Month. It was interesting since our home is currently undergoing various decorating changes, not because of any national day, but simply because we needed to "tidy up" and make the home look "cool". So, sanding, scraping, painting and general deep cleaning is the order of the day for us. It was then quite fitting that I received this mail. However, the decorating of our home aside, this article also found me thinking more on a spiritual level about decorating our soul, which is often referred to in the Bible as our home.
Nehemiah said, "Then I commanded them to cleanse the rooms; and I brought back into them the articles of the house of God… (Nehemiah 13:9 NKJV). What struck me about this instruction was the fact that the disorder of the room was set right first, and what was untidy and dirty was tidied and cleaned up.
Jesus said, "When an unclean spirit goes out of a man, he goes through dry places, seeking rest, and finds none. Then he says, 'I will return to my house from which I came.' And when he comes, he finds it empty, swept, and put in order. Then he goes and takes with him seven other spirits more wicked than himself, and they enter and dwell there; and the last state of that man is worse than the first" (Matthew 12:43-45 NKJV). Continuing on the line of thought from Nehemiah, it struck me that when a room is cleaned out, it has to be filled again; in a spiritual sense, the cleaned room was filled, according to Nehemiah's instruction, with articles of the house of God. In the story of Jesus, the cleaned room was left empty and as a result became the hoarding space for demons.
David writes, "But thou art holy, O thou that inhabitest the praises of Israel" (Psalm 22:3 KJV). The word inhabit means to live in or occupy a place or environment. In context of what David said, it tells me that to give God praise is to acknowledge who He is (the great I AM), is to hear, listen and obey to His voice, and is to spiritually clothe ourselves with His character. It is when we acknowledge God in His supremacy that He chooses us to be a welcome home for Him, a place and environment where He can simply be God.
It comes as no surprise then that Paul writes to the Corinthian church that we are the temple of the Holy One. Put in other words, we are the house/home for God. This house must be inhabited and occupied, for vacancy is never an option. Referring back to Nehemiah and Jesus, our spiritual house will either be filled with God or with demons. Not with both, but with only one option as rentals for this property.
National Decorating Month. April. Is this perhaps the month where we stop and take stock of the overall state of our house? Are there squatters in some corner that need to be evicted? Are there rooms that need a fresh coat of paint, or some new furniture? Is our house habitable for God?
Let us take up the challenge and redo, remodel, refurnish and redecorate our houses. Let our homes be filled with the sweet smell of the presence of God, and our praises be like cushions on which He can lie.